15-05  VOLTAGE REGULATOR
15-05A  VOLTAGE REGULATORS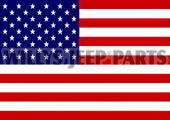 OEM U.S.A. BRAND VOLTAGE REGULATORS
PREFIX
PART NO.
DESCRIPTION
APPLICATION
PRICE
RPL

A-1409-R

 

VOLTAGE REGULATOR, FOR AUTO-LITE, GENERATOR, 6 OR 12 VOLT.

 MB/GPW
$ 375.00
OEM
640156

 

VOLTAGE REGULATOR, FOR AUTO-LITE, GENERATOR, 6-VOLT, 35 AMP.

 CJ-2A/3A EARLY SW/SD/PU

$ 155.50
OEM
923130

 

VOLTAGE REGULATOR, FOR AUTO-LITE, GENERATOR, 12-VOLT, 35 AMP.

CJ-3B/5/6 FC-150/170 VJ/SW/SD/PU

$ 155.50

OEM
923131

 

VOLTAGE REGULATOR, FOR AUTO-LITE, GENERATOR, 6-VOLT, 46 AMP.

 CJ-3B/5/6 DJ-3A FC-150/170 VJ/SW/SD/PU
$ 155.50
OEM
922485

 

VOLTAGE REGULATOR, FOR DELCO-REMY, GENERATOR, 6-VOLT, 45 AMP.

 CJ-3B/5/6 DJ-3A FC-150/170 VJ/SW/SD/PU
$ 155.50
OEM
922486

 

VOLTAGE REGULATOR, FOR DELCO-REMY, GENERATOR, 12-VOLT, 25 AMP.

 CJ-3B/5/6 DJ-3A FC-150/170 VJ/SW/SD/PU
$ 155.50
OEM
945228

 

VOLTAGE REGULATOR, ALTERNATOR, SOLID STATE, 12-VOLT, FOR USE WITH MOTOROLA ALTERNATOR.

 LATE CJ-3B/5/6 OHC-6-230 SW/PU
$ 55.50
OEM
922899 11631857

 

 VOLTAGE REGULATOR, GENERATOR, SOLID STATE, 24-VOLT.

 M38/M38A1 M151/M422
$ 345.00
| | |
| --- | --- |
| NOTE- | FOR CORRECT CHARGING, REGULATORS AND GENERATORS MUST BE FROM THE SAME MANUFACTURERS. |
| | | | | | | | |
| --- | --- | --- | --- | --- | --- | --- | --- |
|   | 640156 | $ 155.50 |   |   | 923130 | $ 155.50 |   |
922899/11631857
$ 345.00

945228
$ 55.50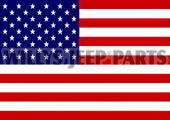 NOS U.S.A. BRAND VOLTAGE REGULATORS
PREFIX
PART NO.
DESCRIPTION
APPLICATION
PRICE
NOS
923130   NOS-A

 

VOLTAGE REGULATOR, FOR AUTO-LITE GENERATOR, 12-VOLT, DELCO-REMY BRAND.

ALL VEHICLES
$ 225.00
NOS
 923130  NOS-C 

 

VOLTAGE REGULATOR, FOR AUTO-LITE GENERATOR, 12-VOLT, ECHLIN BRAND.

ALL VEHICLES
$ 225.00
923130-NOS-A DELCO-REMY 12V
$ 225.00


923130-NOS-C ECHLIN 12V
$ 225.00
NOTE-WILLYS JEEP PARTS OFFERS MORE OEM WILLYS PARTS THAN ANYONE-ANYWHERE!
15-05B  VOLTAGE REGULATOR REPAIR MANUALS

TM 9-1825B ELECTRICAL EQUIPMENT (AUTO-LITE)

This is a Department of the Army Technical Manual dated November 1952, 396 pages, 6" x 9", soft cardstock covers, three hole punched and shrink wrapped.
This manual covers the description of and procedures for the disassembly, inspection, repair, rebuild, and assembly of Auto-Lite voltage regulators as used on all Willys Jeep vehicles from 1941 through 1952. Many of these items were installed on Jeep vehicles though 1968. This manual should be used in conjunction with the information contained in the pertinent vehicle operator's manuals and service manuals. TM 9-1825B is the most detailed and informative publication available for the early voltage regulator maintenance that we have seen to date.
TM 9-1825B ELECTRICAL EQUIPTMENT (AUTOLITE) 

$ 39.00
CAUTION!  Maintenance and service on Willys electrical systems should only be accomplished by qualified mechanics using the appropriate manuals. Voltage levels, particularly within the ignition system can be hazardous to other electrical components.In accordance with accepted automotive industry standards we do not offer refunds or exchanges on any electrical parts other than core exchanges on rebuildable generators, starters and distributors.