OEM

645652

BRAKE ANCHOR PIN ADJUSTING TOOL, 1/4" SQUARE AND 3/4" HEX, USED TO GET INTO THAT TIGHT SPOT BETWEEN THE BACKING PLATE AND STAINLESS STEEL.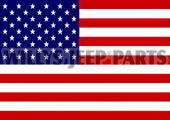 MB/GPW CJ-2A/3A/M38 1/4 TON TRAILERS

$ 52.50 EA.

OEM

A-5130

THIS IS AN OEM SPECIAL WRENCH THAT IS USED TO BLEED THE WHEEL BRAKE CYLINDERS ON ALL WILLYS JEEP VEHICLES WITH 1/4" BRAKE BLEEDER SCREWS. THIS TOOL HAS AN ANGLED HEAD DESIGNED TO ACCESS HARD TO REACH BRAKE BLEEDER SCREWS. THIS IS A DOUBLE HEAD OPEN END WRENCH WITH A 1/4" AND 3/8" OPENING, 9 1/2" LONG, FORGED CARBON STEEL. MADE IN THE USA.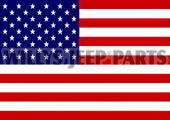 ALL VEHICLES
$ 18.50